Darwin House, Crowborough
An assisted living retirement home in East Sussex
New residents welcome
Book your visit today: 01892 653653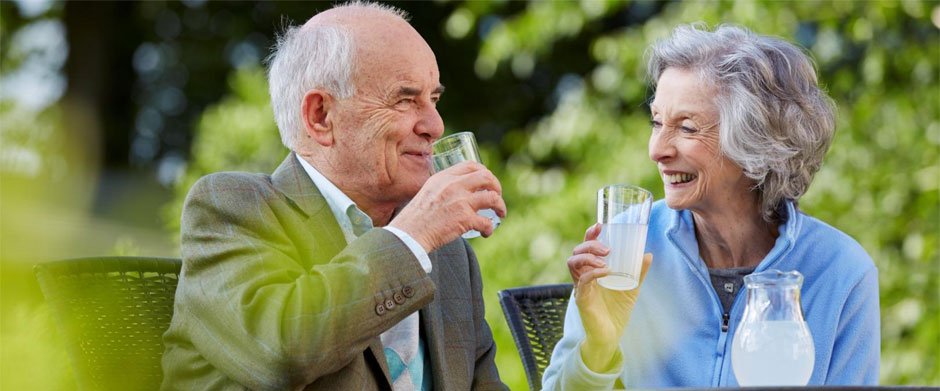 Welcome to Darwin House
---
Darwin House is an assisted living retirement home for older people, situated in the lovely town of Crowborough, East Sussex. It is on the borders of Ashdown Forest, an area of outstanding natural beauty. 
About Us
We are a friendly home and if you choose to live with us, you can enjoy life in the comfort of your own private room or join other residents for companionship at coffee, meals and activities There are nine en-suite rooms with easy level access showers.
Our housekeepers cook two nutritious hot meals a day, which are served in the dining room.  They provide ingredients for breakfast allowing residents the freedom to start the day at leisure in their rooms.
Our Housekeepers have considerable experience between them and go that extra mile for which residents are extremely grateful.
Achievements
In 2022, for the third time in a row, our housekeepers achieved the top food hygiene rating of 5. We are also very proud to have achieved the Abbeyfield Core Standard award of excellence and are working towards achieving the forthcoming Quality Standard.
Facilities and Local Amenities
Darwin House has attractive gardens, a patio, a seating area and a car park.
The home is conveniently situated close to a medical centre, including a pharmacy and dentist. The mainline railway station, bus stop, mini-market and a local park are all within walking distance.
Covid 19
You can rest assured that all precautions are being taken for Covid 19. Our housekeepers are regularly tested and all visitors wear masks, sanitize their hands and provide negative covid19 test results.
Prices
Our prices are very competitive in comparison with other retirement homes, and include all services. Prices vary according to room size, so please phone 01892 653 653 for further information and availability.
Choose Darwin House because:
we are a friendly home with 9 en-suite rooms, which you can furnish to your own tastes.
our prices include all services. Many other homes charge extra. 
our rooms and public areas have wifi, enabling you to browse online or chat with friends and family.
we have a dedicated, live-in Housekeeper.
we offer assisted living with help and support when you need it.
you can enjoy delicious home-cooked meals including fresh vegetables and puddings.
Darwin House offers a safe environment with entry system and a 24 hour emergency helpline.
we are conveniently placed with local amenities on the doorstep. Many homes do not have such luxury!
If you are looking for short-term accommodation, we also cater for respite. 
If you currently have a care package, you are welcome to bring it with you.
The surrounding area
If you wish to travel a bit further afield for shopping or meet with a friend, Tunbridge Wells and Uckfield are not far away. We are also very conveniently placed for the countryside, including Ashdown Forest.
Michael Poulter
2022-01-23
Darwin House is a lovely place and being an older style house, the rooms are a reasonable size thus avoiding the cooped up feeling with some of the more modern homes. It's an Ideal place for someone who wants a bit of independence but conversely would like help with meals, laundry and heavier cleaning. Add on to this, the nearness of a very good shopping centre, railway station, bus service and doctors' surgery, you have an ideal location as well. Having calculated how much it was costing mum to live fully independently, it was a great relief that it did not cost a lot more to live here. After just a week's trial Mum decided that this was the place for her and moved in shortly after. She has settled in surprisingly quickly and I am sure that, in great part, is down to the caring attitude of the staff and volunteers. It is worth mentioning, that she has been happier, and in better health, since moving here too. If you need any more persuasion, just arrange for a trial, I am sure you will feel the same after a week too.
My mother spent her last 18 months at Darwin House and very quickly called it home. This was down to the care and comfort provided by Marie, Margaret and Carole, all three of whom went above and beyond to make my mother and all the other residents feel the comforts of home. I should also like to thank Bron Tankard who gives so much of her time and energy in ensuring that all runs smoothly; always has a kind word for the residents; takes on board any requests/suggestions, and does it all with a smile. The house itself? Lovely. I look forward to my dotage when I can move into Darwin House and hopefully find the same staff still working there. Keep it up and thank you all for everything that you do.
Edward Fardell
2021-05-14
I can't speak highly enough about Darwin House. Like all establishments it's the staff that make the biggest difference. They are the kindest, most caring people one could wish for. Always helpful and prepared to go the extra mile, they exude warmth and a generosity of spirit that is lacking in so many other residential homes. The residents are incredibly well catered for. There's no other place I would prefer my elderly mother to be living. She has a beautiful room in a very nice house which is small and intimate and very much has a family feel. So highly recommended.